Alcuni dei feedback lasciati da chi ha acquistato i miei lavori. Altri Feedback si trovano qui.
Some feedbacks by people who purchased my works. Other ones here.
"
I
t's

BEAUTIFUL! I bought it as a holiday gift for my friend and I know she will LOVE it!! Thank you so much Sara!!!! :) Excellent quality, excellent customer service, prompt responses, fast international shipping... my experience with this shop has been amazing!!
" by Anjuly

"I wanted the bracelet as soon as possible for my girlfriend before she leaves the country and said so in the purchase notes. The seller kindly and quickly replied and sent it as soon as she could. Because of her accommodating speediness, there's still a good chance it will get here in time! Thanks! and the sloth is adorable :)
" by Mike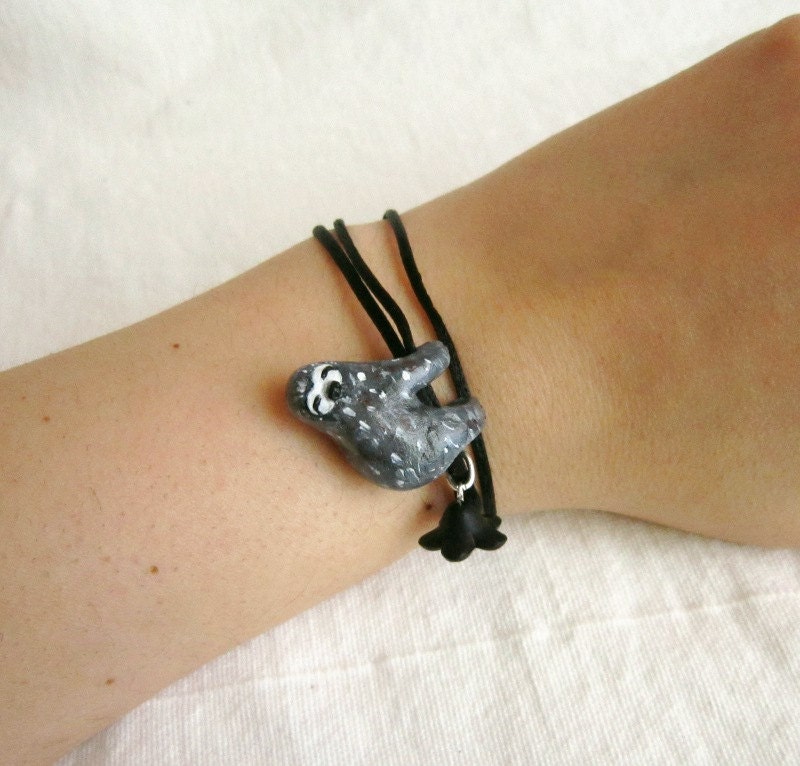 "
What a wonderful gift this made! Sara communicated clearly and swiftly throughout the process. She first sent drawings and then modified the drawings a few times at my request as there were aspects of the cats that didn't come through in the photos I sent. Sara was always timely at every step, and the end result was a big success with my wife (always important!). :-)"
By SlowbutEffective

"

Beautiful shop! Beautiful necklace, even more pretty in person! Very quick shipping! Wonderful customer service! A fantastic shop all the way around!!! Buy with confidence!

" By HookedBathandBody
"

What a great international seller! As a repeat customer, I'm happy to point out her considerable superior artistic jewelry products. It's always hard to choose from her eclectic listings, but easy to say how terrific they are after receiving them. Excellent realistic details with perfect colors make her jewelry exceptional. They are adorable! Couldn't ask for a nicer more pleasant transaction from this thoughtful generous seller. With careful pretty packaging, this was another 5* Etsy experience!

" By Raccoonteur
"For a raccoon collector, this pendant is just perfect! The realistic image is as cute as can be & the size just right. An adorable raccoon treasure! With excellent communication & careful packaging, this was a 5* international transaction!" By Raccoonteur
"

You don't have to be a horse lover to appreciate the playful feel of this piece. Looking at it up close, I can see that Sara put a lot of time and effort in crafting this piece, as all the fine details are spot on and beautifully done. Even though my daughter, who is the inspiration to my blog, is too young to wear this piece, when I showed it to her, her eye lit up, and she clapped her hands while saying "horse." Right now, I have it on display on a jewelry hook in her bedroom, so that she can look at it daily. Whenever I walk in to get her in the AM, she makes a point to wave to the horse and say "bye bye!" Cute, huh?

"

By Robin from her review on her blog

"

I recently received the cute little snail from you. I just want to 

write you to tell you how impressed I am. Not just with the snail 

itself, but the packaging. The attention to detail that you paid was

incredible. I can tell you really take a lot of pride in your work, as 

you should

!"

By Sarah Tracey via e-mail



"This necklace is so beautiful! This shop is fantastic to buy from! Gorgeous, original jewelry, handmade with obvious artistry and care! Fantastic customer service! Quick shipping! This is already my second purchase from this shop and I will definitely buy again! Thank you so much!

by HookedBathandBody